Designing and developing bespoke maintenance solutions for hearing aids, all over the world.
We make things easier for hearing aid manufacturers and brands by providing bespoke solutions and customized support.
José G., managing director.
A key player on the hearing market
We are a people-focused international company.
We design, develop, manufacture and deliver bespoke maintenance solutions for hearing aids, all over the world.
Customer satisfaction is our eternal priority.
As demanding individuals who are here to help, we are committed to using our expertise to serve each and every one of you.
As such, we always consider your constraints and applicable laws and regulations as we work.
Whatever your request, we respond promptly, tailoring our response to provide a creative solution without ever compromising on design or quality.
Innovation drives us.
We're not content to simply address today's needs.
We anticipate tomorrow's requirements.
We have continued to hone our processes over the years to improve our products and create new ones, offering customized solutions for you and your customers that are more efficient and simpler to use for truly customer-centric innovation.
Our values
As a company, we are:
Visionary
Innovation drives us. We constantly anticipate market needs by developing new products that are tailored to the market's current hearing aids and those of the future.
Attentive
We develop strong and close relationships with all our customers. We support them and are here to respond to their requirements.
As a creative, responsive company, we are and will always be here to help.
Demanding
We are as exacting in terms of quality (ISO 13485 certification) as we are in terms of the design and aesthetic appeal of the solutions we develop.
We work constantly to improve all our business processes.
Flexible
Our response to every request is different because every request is unique.
No matter where a company is based, we always consider its constraints in terms of the country's current laws and regulations.
We customize products and we design specific solutions, based on our customers' requirements.
Responsive
Years of expertise ensure that we are ready and responsive in all circumstances, without ever compromising on quality. We respond quickly to all product design requests and strive to meet production and delivery deadlines around the world.
Our history
2002
Founding of MG DEVELOPPEMENT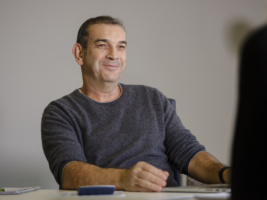 After 15 years working on the production of cosmetics for health and beauty brands, and having developed particular expertise in packaging design, José Gil founded MG Développement.
2006
Quality Management System
MG Développement is committed to ensuring the quality and traceability of its products for both its customers and users. Over the years, the company has continued to focus on quality.
In 2012, MG Développement was awarded ISO 13485 certification.
2007
European Expansion
After developing at a national level, MG Développement began to expand within Europe: Germany, Switzerland, Holland and more.
2009
1st Electronic Medical Devices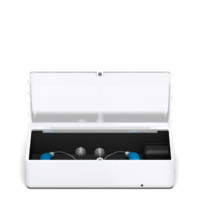 The first classical PerfectDry device was created.
A global patent was filed.
2013 - 2016
Global Development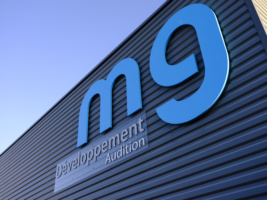 In 2013, MG Développement opened its first subsidiary in the United States.
In 2016, a new subsidiary was created in Asia.
An international presence
We work with the global market's major players. With our international presence (France, Pittsburgh as part of the American market and Singapore as part of the Asian Pacific market), we can meet our customers' needs in more than 40 countries in Europe, the United States, South America and Asia.
ISO 13485 certification
Adjustments to local regulations
Inventory and supply management
Customs management
Market launches
MG Developpement
Zac « les portes de l'aéroport » 178 rue Negue-Cat   34130 Mauguio
France
+ 33 4 67 42 95 24