Listening to our customers to put their issues at the heart of our business.
We do our utmost to provide our customers with a comprehensive service, from design to delivery
Hervé P., sales director
Product customization
Customization is our core business. We are a diligent and flexible company, providing our customers with a comprehensive service from the design of customized packaging to the creation of bespoke products.
Packagings
We offer a complete range of cleaning, dehumidification and care products with fully customizable packaging: incorporation of a company's graphic charter, regulatory compliance with the ISO standard, updated safety precautions and directions for use and more…
Produits
We have a research and development department and an integrated design department that allows us to be responsive and flexible in all circumstances, without compromising on quality.
Thus, beyond the packaging, we can customize each electronic device, in an optimal time …
Products
We have a Research & Development department that includes a Design center, enabling us to be responsive and flexible at all times, with a permanent focus on providing the very highest quality.
In addition to packaging, we can quickly customize every electronic device. This ranges from a simple adjustment of the design to the complete creation and development of a specific solution for the customer.
In this event, we discuss with the customer, analyzing key issues and anticipating users' needs to create an innovative product.
We always respond to the needs of our customers and the market to create innovative electronic devices, such as PerfectClean.
Find out more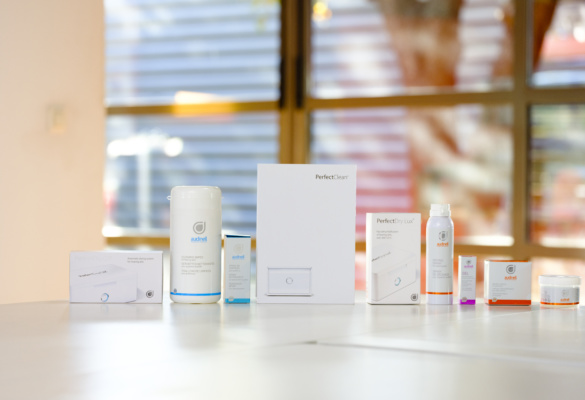 Dialog
The customer is our key concern. We are always at our customers' disposal
Hervé P., head of sales management.
Responsiveness
Our integrated Research and Development department is a real asset and improves responsiveness: we are able to design a product in a shorter time than other market players
Philippe S., former head of R&D.
Flexibility
We always listen to our customers to anticipate market needs
Herve P., sales director.
Ever closer customer connections
We develop strong and close relationships with all our customers. As a creative, responsive company, we are and will always be here to help.