Innovating constantly to address today's needs and anticipate tomorrow's requirements.
We analyze the market to anticipate users' needs.
Hervé P., sales director
Quality
We work to comply with ISO 9001 and ISO 13485 organizational standards and medical device directives.
All our products meet Medical Device Class I requirements, pursuant to the Regulation (EU) 2017/745 on medical devices.
MG Développement is currently the only company on the market to meet all medical device standards
Hervé P., sales director
Technology
Each year, our Research and Development and Design departments face the same challenge: improving an existing product and launching a new, innovative product.
We rely on our teams' expertise and the use of advanced technologies to develop efficient, ergonomic and modular solutions.
After analyzing market needs, we create products from A to Z, tailored to our customers' specific requests.
We use innovative tools that simplify design and production
Philippe S., former technical manager
Design
Design has a very important role. Our Labeling and Design center works alongside our integrated Research and Development department to create products that are effective, functional and attractive.
We maintain a constant dialog with our customers to ensure that we're moving forward together. We take a close look at our customers' product ranges to ensure the seamless integration of our solutions and to create products that are perfectly tailored to their needs.
We look for a perfect balance between ergonomics, aesthetics and performance
Nicolas H., 3D designer.
Standardized production
Standardized production begins with product design.
We anticipate challenges from the very beginning so that we can quickly produce a high-quality product. There are multiple validation phases for prototypes in pre-production and we are in constant contact with our partners to reduce lead times.
Our integrated after-sales service provides us with direct feedback on our products to improve manufacturing processes and create longer-lasting, more reliable products.
Our wide-ranging expertise in electronics, embedded software and mechanics enables us to design optimal solutions and assist with production.
Philippe S., former technical manager.
The story of PerfectClean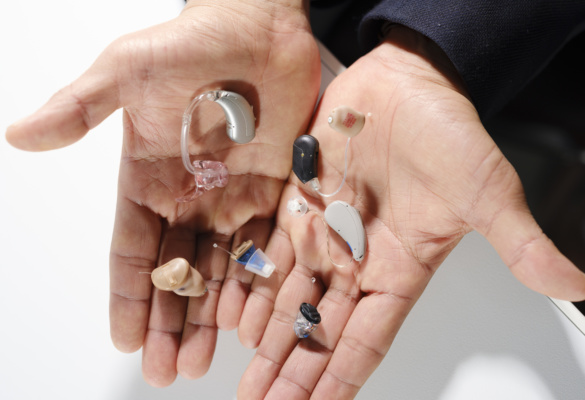 A new idea
The idea behind PerfectClean was inspired by an observation. There was no existing product that users of the first RIC hearing aids, designed with new miniaturized technology, could use for easy, efficient cleaning.
Over the years, the problem grew more acute with the launch of increasingly small devices that were also increasingly difficult to clean. Finding a way to perfect the cleaning process, thereby simplifying the lives of hearing aid users, became an urgent issue.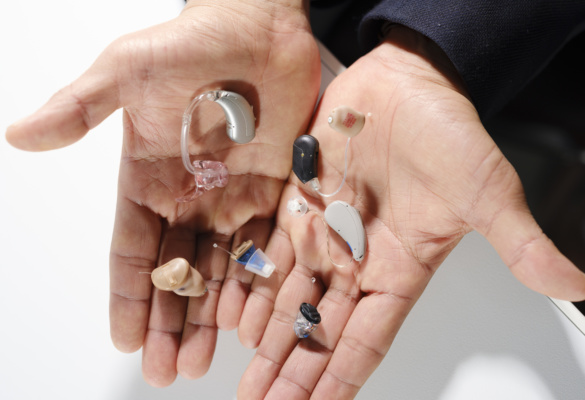 1
PerfectRite
The forefather of PerfectClean was called PerfectRite. Launched in 2010, it was a worldwide innovation and the subject of a patent application. This device was the first electronic medical device to provide comprehensive maintenance: a single product, capable of cleaning and dehumidifying a hearing aid with a disinfecting spray.
The only issue was its complexity. The product was very technical and rather complicated to use.
2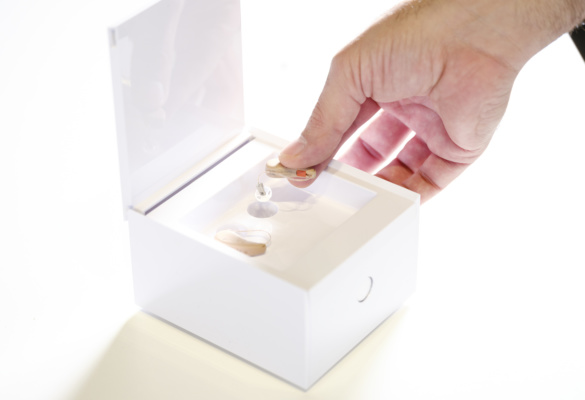 PerfectClean
After several years of research by its R&D department, MG Développement launched PerfectClean in 2016.
It was based on the same principle as PerfectRite, but the company's teams worked to make the device more efficient, easier to use and truly universal. All users needed to do was to press a single button to start a complete cycle.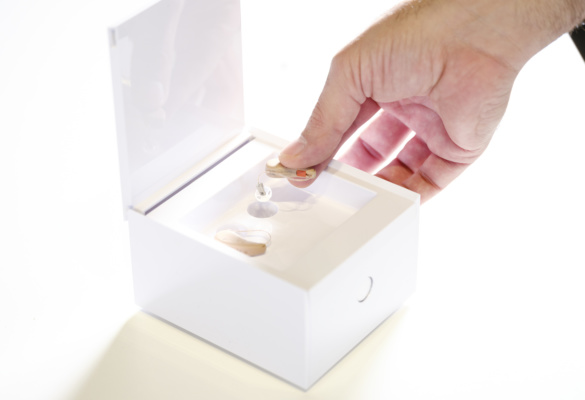 3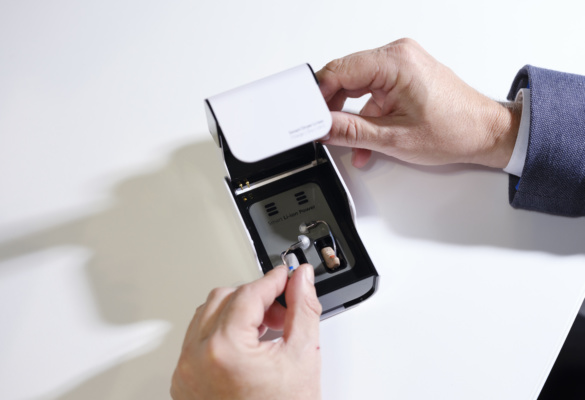 And now...
Since then, MG Development has been making continuous improvements to its core product. In 2019, a new version of PerfectClean was developed and in 2022 its next generation will be launched.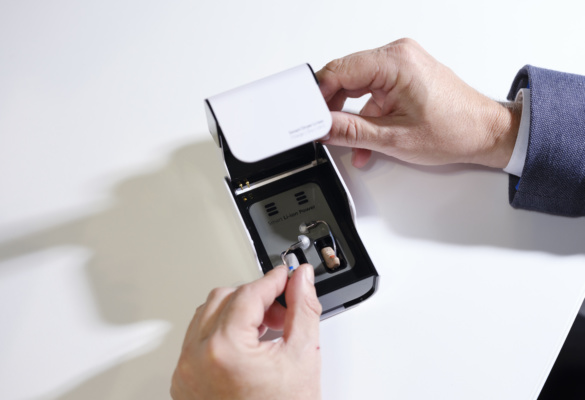 4